Move Well – Work Well Week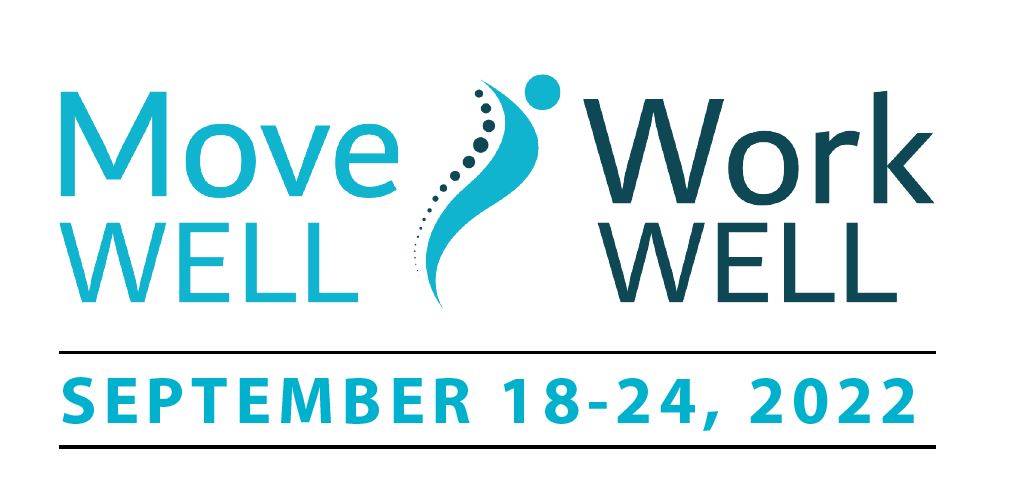 Move Well – Work Well Week is an annual event in Newfoundland and Labrador to raise awareness of MSIs and find practical solutions for prevention in workplaces.
Musculoskeletal injuries (MSIs) are painful disorders of the muscles, tendons, ligaments, nerves, spinal discs, and related soft tissues. MSIs include repetitive strain and overexertion injuries like sprains, strains, and inflammation.
Move Well – Work Well reminds us that when we move often, rather than being sedentary or staying in one position too long, and when we move well, using good body mechanics, it results in us being well and working well – we are productive, comfortable, healthy, and our risk for MSI is reduced. Essentially, when we move well, we work well.
How to Participate

Why This Week is Important
Those having experienced the impact of MSI know that these injuries can be life and career altering. The impact on workplaces, on morale, to family, community and to a worker's sense of self and worthiness cannot be quantified. MSIs also cost the economy significant money. They account for the majority of lost time claims and costs in our workplaces every year.
On average in NL (2017-2021 statistics), MSIs account for:


Increasing the awareness of not only risk, but of effective ergonomics solutions, can save workplaces valuable capital, but also preserve their most valuable assets – their workers.
Have questions, or want help planning your workplace campaign? Contact the Prevention Services Department at safety@workplacenl.ca or phone (1.800.563.9000).
Feedback Survey

Move Well Work Well Resources
Move Well-Work Well Activities Toolkit
Move Well-Work Well Poster
Move Well-Work Well Digital Card
Move Well-Work Well Survey
Other MSI Resouces
MSI Prevention Certification Training Standard
NL MSI prevention research study funded by WorkplaceNL
WorkplaceNL Musculoskeletal Injuries online resources