Overview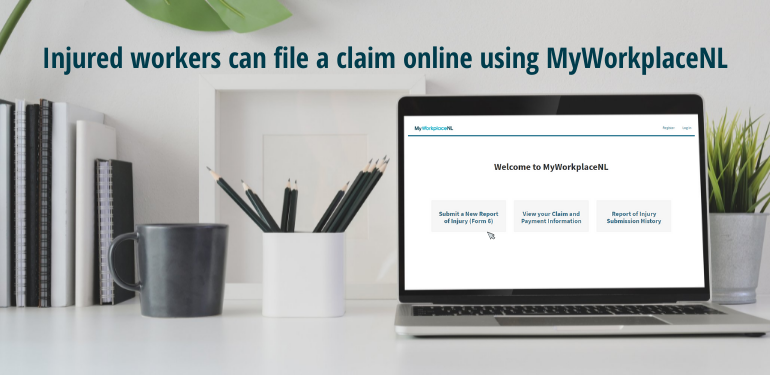 WorkplaceNL provides short and long-term benefits to injured workers or survivor benefits if a worker loses their life due to an injury. Our priorities are to ensure injured workers and dependents receive their necessary benefits and to promote our goal of zero harm to workers.
You can now file your claim online, using MyWorkplaceNL. This online service allows injured workers to:
Submit a Report of Injury (Form 6).
View Report of Injury submission history
View your claim and payment information
Live chat with a WorkplaceNL Information Officer
Upload claim-related documents
Submit an expense
Order Hearing Aid Batteries
For more information on your rights and responsibilities, including information about claims, benefit entitlement, return to work and recovery, compliance, and health and safety, please see the menu on the right.