December 7, 2022
WorkplaceNL announces Safety Leadership Award Winners
St. John's, NL – WorkplaceNL announced the first recipients of its Safety Leadership Awards today at the WorkplaceNL Health and Safety Learning Symposium, held at the St. John's Convention Centre.
The Safety Leadership Awards recognize employers and workers who demonstrate leadership and a visible commitment to health and safety in workplaces in Newfoundland and Labrador.
This year's recipient of the WorkplaceNL Safety Leadership Award for Employers is Labatt Brewery NL. Using a collaborative and cooperative approach to safety, Labatt Brewery NL uses workforce team work to keep everyone safe. Through hard work and innovation, they empower their workers to address safety issues, and have implemented programs and procedures that have positively resulted in a lost-time incidence rate well below the industry rate.
The WorkplaceNL Safety Leadership Award for Workers acknowledges workers in the community who practice health and safety in completing work tasks, contribute to making their workplaces safe, and positively influence safety culture. This years' winner is Ryan Gibbons of BDP Rentals & Contracting Inc.
As a Worker Health and Safety Representative, Ryan's safety leadership has led to an overall improved safety culture at BDP Rentals & Contracting Inc. Through professional development and constant efforts to improve communication, Ryan works tirelessly to ensure safety is at the forefront of how they work.
"Health and safety in the workplace is of the upmost importance. I commend the dedicated leadership of Labatt Brewery NL and Ryan Gibbons, the recipients of the inaugural WorkplaceNL Safety Leadership Awards," said the Honourable Bernard Davis, Minister Responsible for WorkplaceNL. "Their commitment to the practice and promotion of the health and safety of all workers, in their respective organizations, is quite evident and sets a great example. Congratulations to you both!"
"Today we are celebrating safety leaders who have made a lasting impact on the safe work practices of their respective organizations," said Dennis Hogan, CEO, WorkplaceNL. "On behalf of WorkplaceNL, I congratulate Labatt Brewery NL and Ryan Gibbons for their contributions and dedication to building a strong safety culture in their workplaces and their communities."
Candidates for the WorkplaceNL Safety Leadership Awards are submitted by public nominations, and winners are chosen by an internal committee of WorkplaceNL representatives.
WorkplaceNL congratulates the 2022 winners.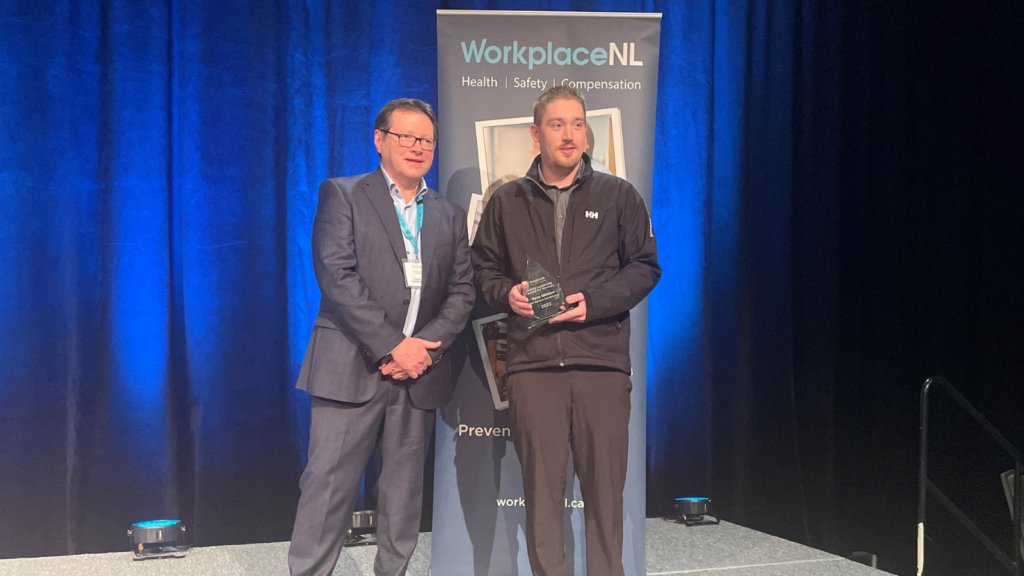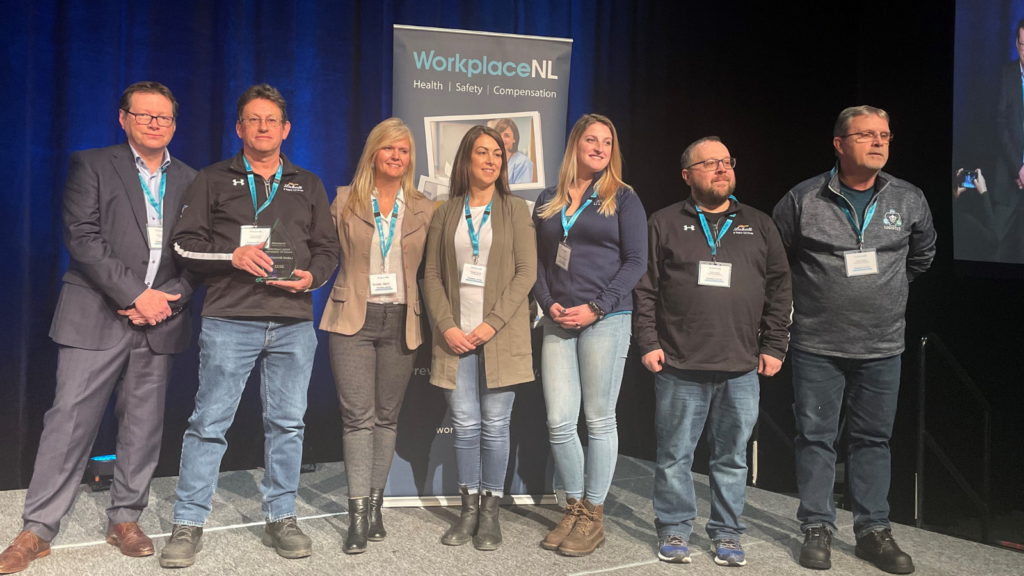 – 30 –
Learn more
For information regarding award criteria and nomination process, visit the 2022 WorkplaceNL Safety Leadership Awards webpage at: https://workplacenl.ca/about/contests-and-awards/2022-workplacenl-safety-leadership-awards/.
Follow us on Twitter @WorkplaceNL or like us on Facebook
About WorkplaceNL
Serving approximately 215,000 workers and 17,500 employers, WorkplaceNL administers an employer-funded, no-fault workers' compensation system that promotes safe and healthy workplaces, provides return-to-work programs and offers compensation to injured workers and their dependents.
Media contact:
Debbie Marnell, Director of Communications
Environment and Climate Change, Government of Newfoundland and Labrador
709-729-2575, 709-699-9048 or debbiemarnell@gov.nl.ca
Carla Riggs, Director of Marketing and Communications
WorkplaceNL
709.778.1590 or carla.riggs@workplacenl.ca