2022 WorkplaceNL Safety Leadership Awards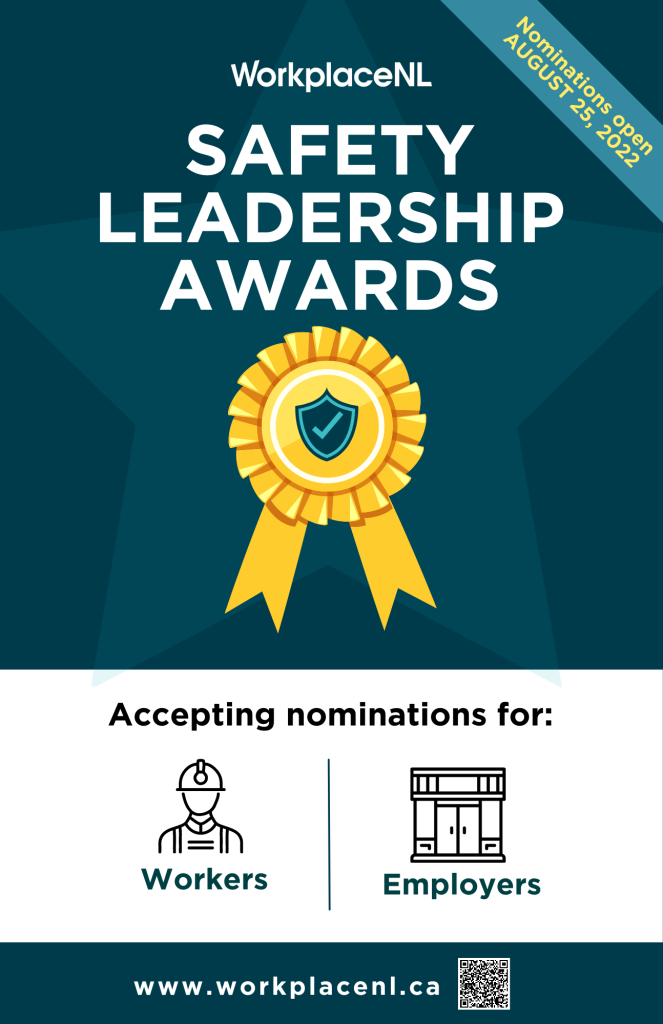 News Release – WorkplaceNL announces Safety Leadership Award Winners
WorkplaceNL is proud to launch its new Safety Leadership Awards to recognize employers and workers who demonstrate leadership and a visible commitment to health and safety in workplaces in Newfoundland and Labrador.
Note: Nominations for the 2022 awards are now closed.
Award winners will be announced at the Annual WorkplaceNL Learning Symposium held in the Fall of 2022.

To learn more about each award, please review the information below: