Fall Prevention Month
November is Fall Prevention Month: Be Ready, Be Steady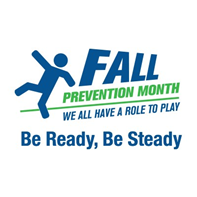 Slips, trips and falls are a leading cause of workplace injuries in Newfoundland and Labrador. Over 42,000 workers are injured each year due to falls, making up about 18 per cent of all lost-time claims accepted by workers' compensation boards across Canada (Association of Workers' Compensation Boards of Canada, 2016).
Slips happen when there is a loss of footing due to incomplete contact between the foot and the ground or from loss of traction between the foot and the walking surface.
Trips happen when walking is interrupted by an obstruction or an accidental error in stride.
Falls happen when a loss of balance, such as from a slip or trip, results in the body impacting the ground or floor. There are two major types of fall accidents – falls to same level (i.e., a worker falls to the same level they were standing on) and falls from height (i.e., a worker falls from an elevation to the level below).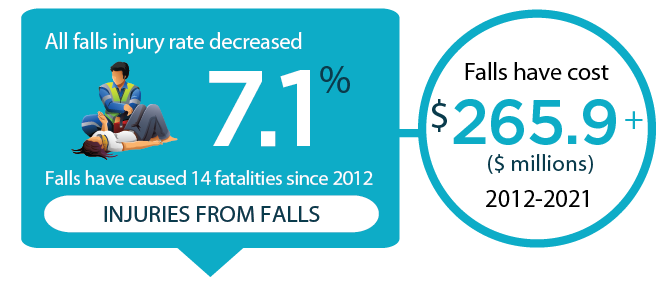 The goal of Fall Prevention Month is to raise awareness about fall prevention in the workplace and community. We all have a role to play.
FAQs
Am I still at risk of falling if I don't work at heights?
Who is at risk for falls?
Why is fall prevention important?
Resources
Click here to view Falls resources.
NLCSA Fall Prevention Awareness page.
Fall Prevention Month website.